BACKGROUND
SkillsFuture Singapore (SSG) and the International Trading Institute at Singapore Management University (ITI@SMU) embarked on a research study and programme to develop an Internationalisation Talent Solutions Map (iTalent Solutions Map) to build up internationalisation capabilities in growth enterprises. The iTalent Map addresses both the demand and supply perspectives and has been developed after engaging business owners, subject domain experts and actual internationalising employees through in-depth interviews and focus group discussions. The iTalent Solutions Map serves to:
Share the challenges faced by business owners and employees in the process internationalisation

Highlight the skills needed for internationalisation and how they will help achieve business needs

Be a tool to help businesses benchmark themselves in the iTalent Map and to identify the gaps in human capital training for internationalisation

Provide guidelines for HR managers in Small Medium Enterprises (SMEs) to develop their human capital pipeline
OBJECTIVE OF iSKILLS TALENT DEVELOPMENT PROGRAMME
Internationalisation is a key growth strategy of companies, especially when faced with increased competition, digitalization and limited local market. A top challenge to success is having the right talent to help business go global. Commonly, internationalisation skills are acquired through having the right mind-set, experiential learning and ability to navigate ambiguity. Faced with resource constraints, SMEs are challenged to have the right talents for the internationalisation role. Using the iTalent Map, a pilot training programme is developed to help companies address this challenge.
PROGRAMME OUTLINE
The programme structure is a combination of classroom lessons, online and experiential learning, site visits, lunch seminars, overseas immersion and a project.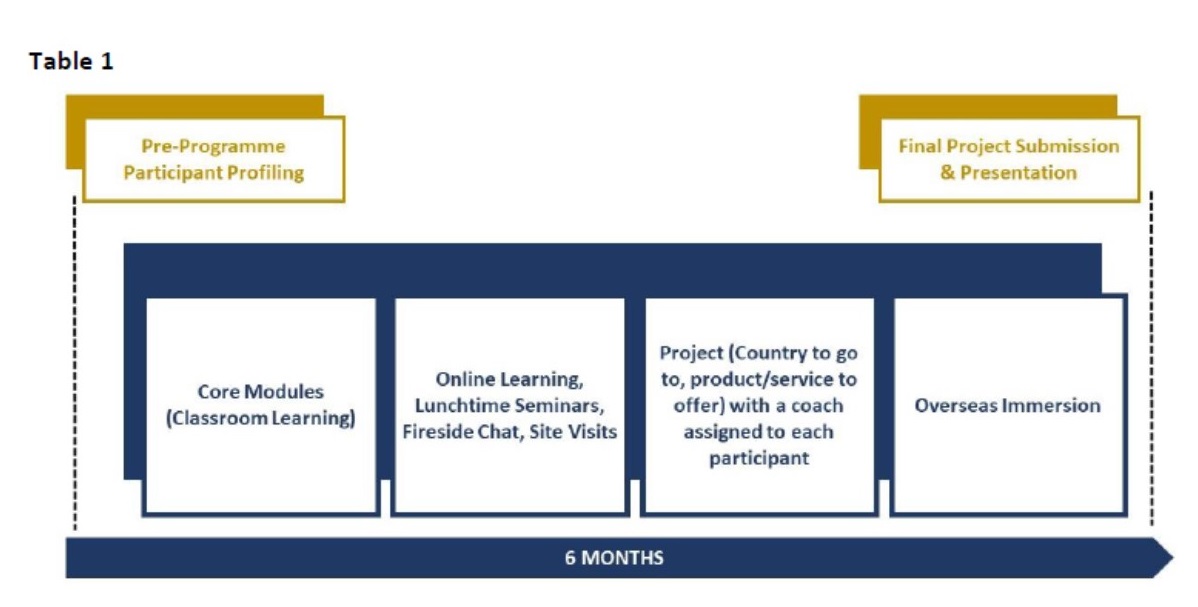 The project forms a critical part of the programme. Participants have to develop proposals to bring their respective companies' product and/or services to a targeted country with the help of a coach assigned to them. The overseas immersion programme will help participants hone their business acumen skills, understand rules and regulations, legal frameworks and cultural challenges of their target markets. The seniority of the participants within their respective organizations will also determine the number of core modules required to be completed.
Junior Level and Middle Management - Classroom learning (10 days) + Online learning + Experiential Learning (Lunchtime Seminars, Fireside Chat, Site Visits) + Project + Overseas Immersion
Senior Management - Classroom learning (15 days) + Online learning + Experiential Learning (Lunchtime Seminars, Fireside Chat, Site Visits) + Project + Overseas Immersion
HOW TO PARTICIPATE
Companies have the following options to participate in the programme.
Send existing employees. Do note that the job scope of these existing employees must have elements of helping the companies go international.
Hire new employees. Companies can choose to employ new hires through their normal recruitment avenues or they can opt to shortlist from our pool of applicants as well. Depending on the hiring needs, they can hire fresh graduates for entry-level positions, or middle level managers or senior level executives.
A combination of the above 2 options with a maximum of one participant in each level.
Nominated participants must be Singapore Citizen or Singapore Permanent Resident (SPR) and companies must be registered or incorporated in Singapore.
FUNDING SUPPORT
There will be course fees subsidies provided for all enrolled participants. For newly hired employees, there will be salary support provided.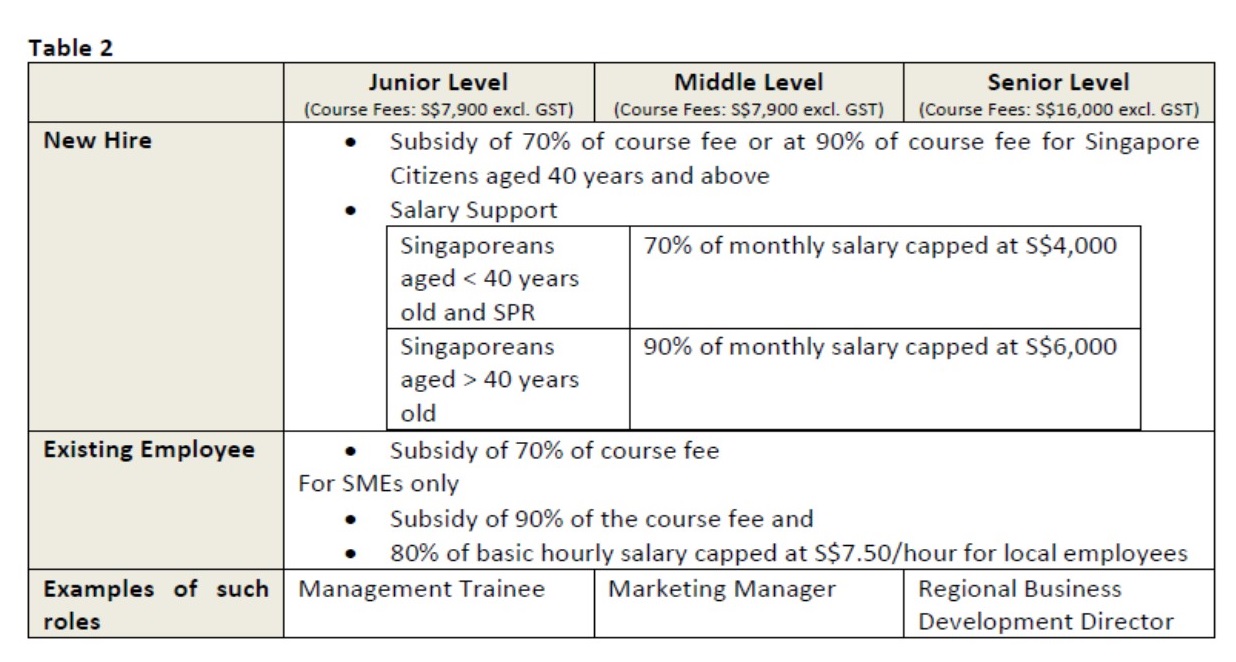 Please apply here.
For more information, please contact:
International Trading Institute
Singapore Management University
iSkills Team: 6828 0640
Email: iskills@smu.edu.sg