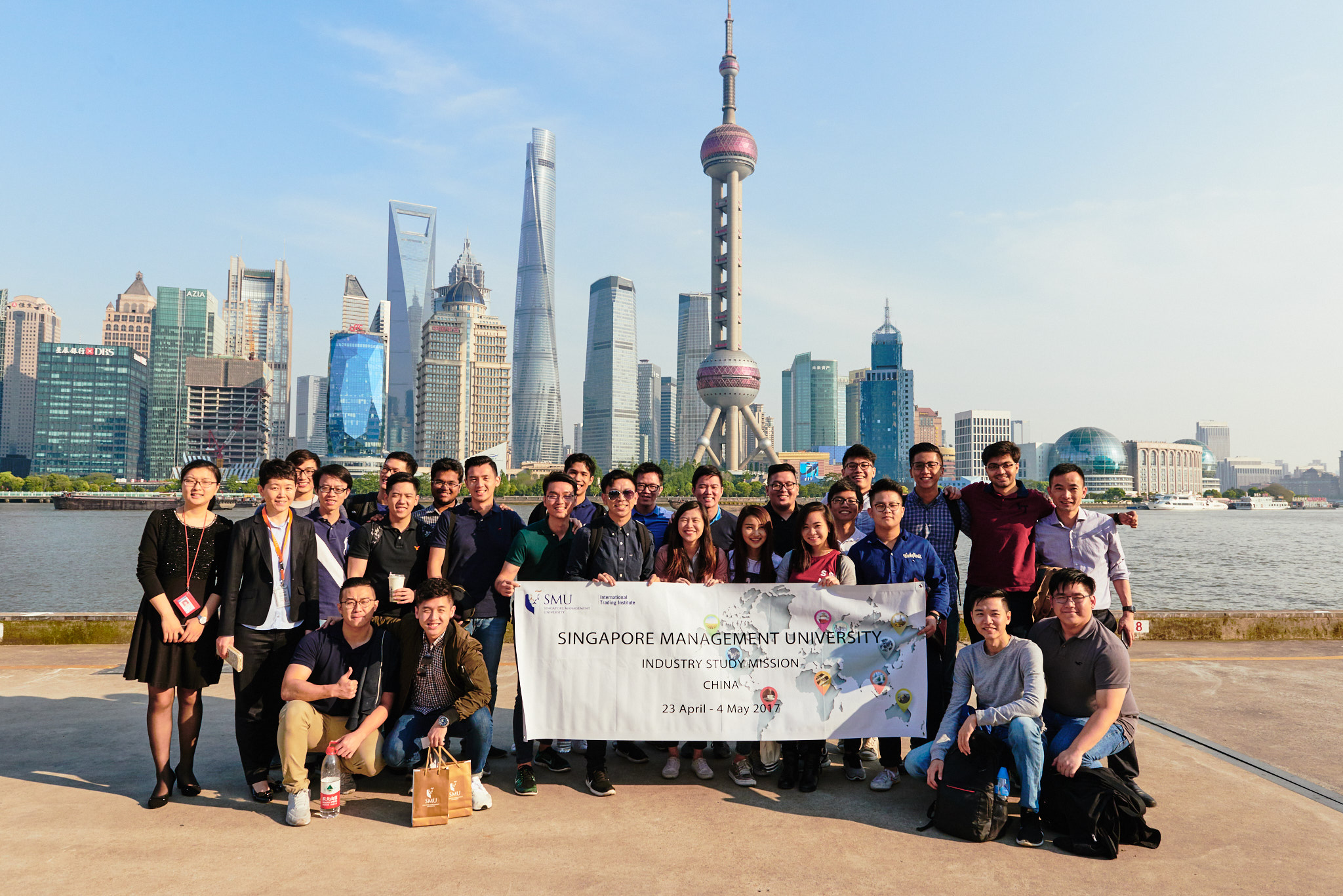 Students on Industry Study Mission 2017 - Shanghai
---
The global nature of trade has made Industry Study Missions a crucial part of the students' learning journey as they provide an opportunity to observe and learn about the various nuances when operating on the ground. These visits are often to locations that are off the beaten track in the countryside or at industrial centres where many of these companies operate, away from the big cities that are the favourite haunting grounds of tourists.
Over the years, students had the opportunity to visit China, India, Indonesia, Korea, Myanmar, Netherlands, Rotterdam and Vietnam to develop a deeper appreciation of the opportunities and challenges faced by companies operating on the ground.
The students get to visit port terminals, mine sites, refining facilities, etc.
---
Last updated on 17 May 2017 .