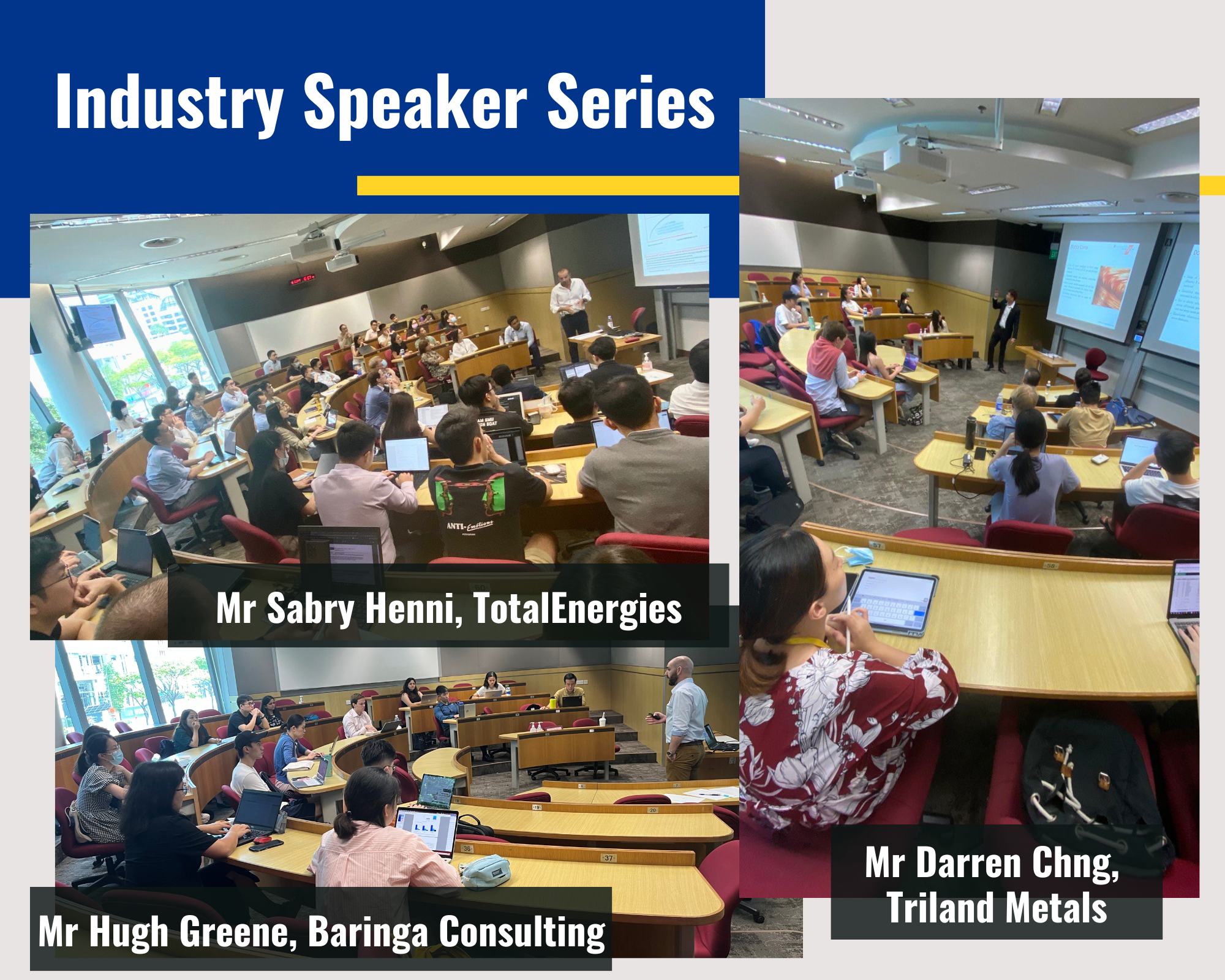 ​
To reinforce what our track students have learnt from their usual curriculum, they also participate in the Industry Speaker Series, a series of talks covering relevant topics that impact the trading and maritime sectors. 
These bite-sized sessions provide a window of opportunity for speakers and students to engage, network and build rapport as the speakers draw on their professional industry experiences to bring debates to life.
A wide range of topics will be covered. These include the fundamentals of trading, the transition towards a green economy and industrial decarbonisation, amongst many others.
- An Introduction to Oil Market Fundamentals, 16 September 2022
Mr Sabry Henni, a seasoned oil trader from TotalEnergies, introduced students to the basic fundamentals of global oil markets. During the seminar, students learned how oil production, refining, and the way industrial benchmarks and futures impact prices. They also understand from Mr Senthil how markets have been performing relative to post-pandemic trade.
 - The Winner in The Green Economy Transition - Base Metals, 23 September 2022
Mr Darren Chng and Mr Nghia spoke about the growth outlook base metals play in the new green economy across various industries. The students were also taught the process of hedging as a risk mitigation strategy while taking on positions in metals trading.
 - GHG Emissions Measurement & Reporting - Challenges & Opportunities for Commodity Traders, 30 September 2022
Mr Hugh Greene gave an overview of scope 1-3 industry measurements for greenhouse gas (GHG) emissions across the commodity trading sectors. He also explained to students some considerations practitioners observe as they move up the scale to reduce scope three emissions.