Application Details
All applications will be routed to participating companies for shortlisting
All employment offers have to be finalised between the employer and employee a month prior to programme commencement. Enrolment into the International Trading PCP has to be completed within two weeks after the employment contract is signed.
To qualify for funding support, participants and companies must fulfil all enrolment criteria.
Terms & Conditions
All successful applicants must sign the enrolment agreement with ITI@SMU prior to start of programme.
ITI@SMU will also sign an enrolment agreement with sponsoring companies prior to start of programme. Companies have to provide a copy of the employment contract for record purposes.
Supporters & Partners
Supported by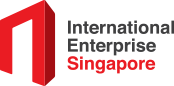 Knowledge Partners