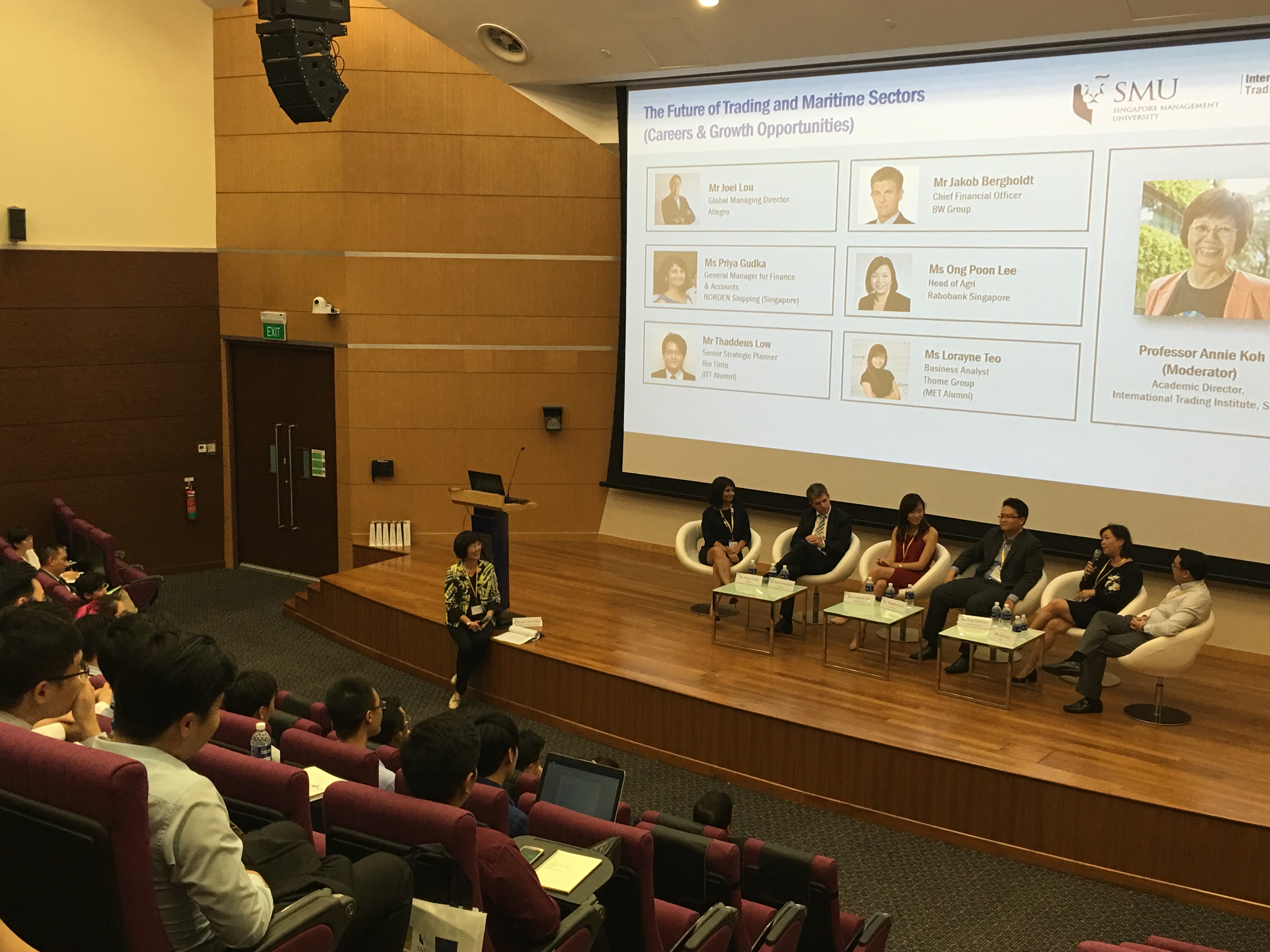 SMU students can apply for the Finance Major - International Trading Track at any point in time. They will be required to submit an application form to ITI@SMU.
Note: Students admitted in AY2013 onwards must obtain a minimum grade of B- for FNCE101/FNCE102 before they are eligible to declare a Finance major or Finance major with track.
For students who wish to apply, please email to tradingconcentration@smu.edu.sg.
Last updated on 17 May 2017 .