Continuous Education for Wholesale Trade Sector
PCP Graduation
The second International Trading Professional Conversion Programme Graduation Ceremony was held on 23 November 2018 at the University Lounge, Singapore Management University. Senior Minister of State, Dr Koh Poh Koon, Ministry of Trade and Industry graced the event as the Guest of Honour.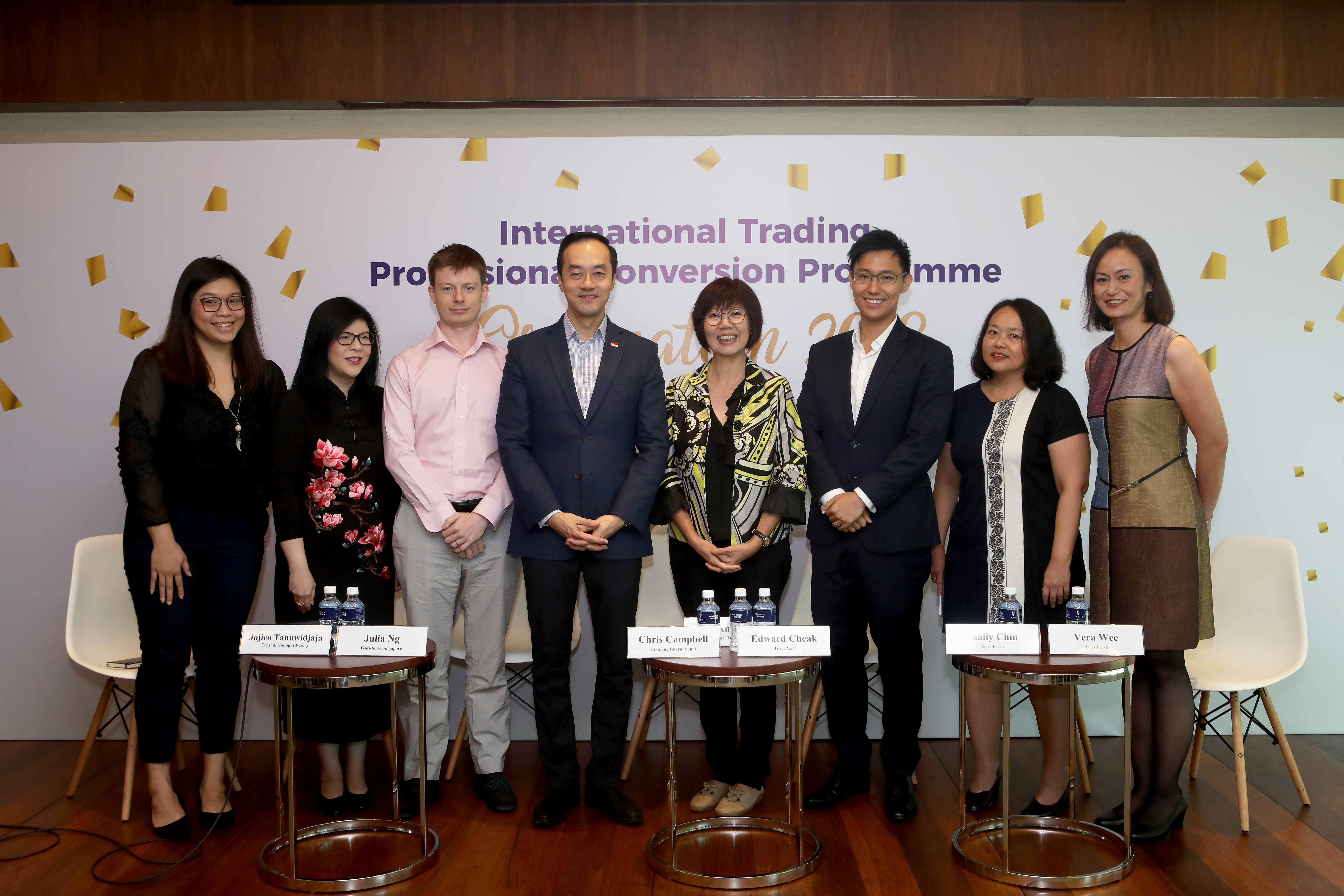 The session began with SMS Koh Poh Koon delivering his keynote address which highlighted that in spite of the disruptions that were taking place, there were still many opportunities that Singapore's human capital could capitalise on. He also shared briefly on how the Singapore government was working in close partnership with the industry on new initiatives to help transform Singapore's workforce so that we would be ready to meet the challenges that lie ahead.
Following the keynote session, 45 graduates from the first commodities and second non-commodities cohort were welcomed on stage to receive their Specialist Diploma in International Trading.
A key highlight of the event was a panel session on the topic "Trading Skills as a Competitive Advantage". Moderated by Professor Annie Koh, the panel included
representatives from the industry and the Singapore government.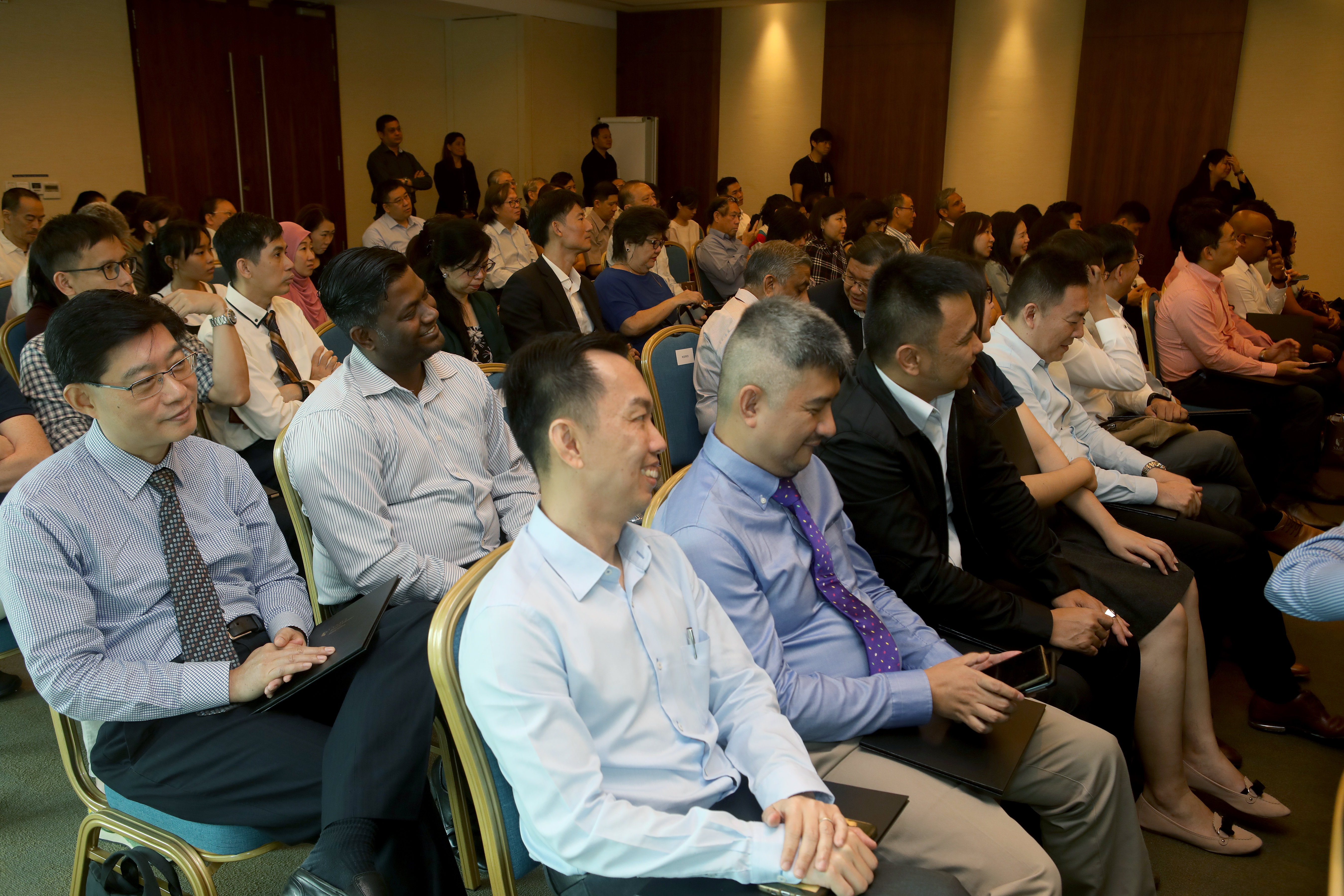 The panel shared how manpower development is one of the critical factors of success and how the programme initiative has helped the sector grow their businesses beyond Singapore.