The Singapore Management University (SMU) and Copenhagen Business School (CBS) have established a mutually beneficial partnership since 2015. Through a structured exchange programme, students from both institutions undergoing their respective maritime programmes have the opportunity to benefit from a rich cross-cultural blend of academic knowledge and industry immersion.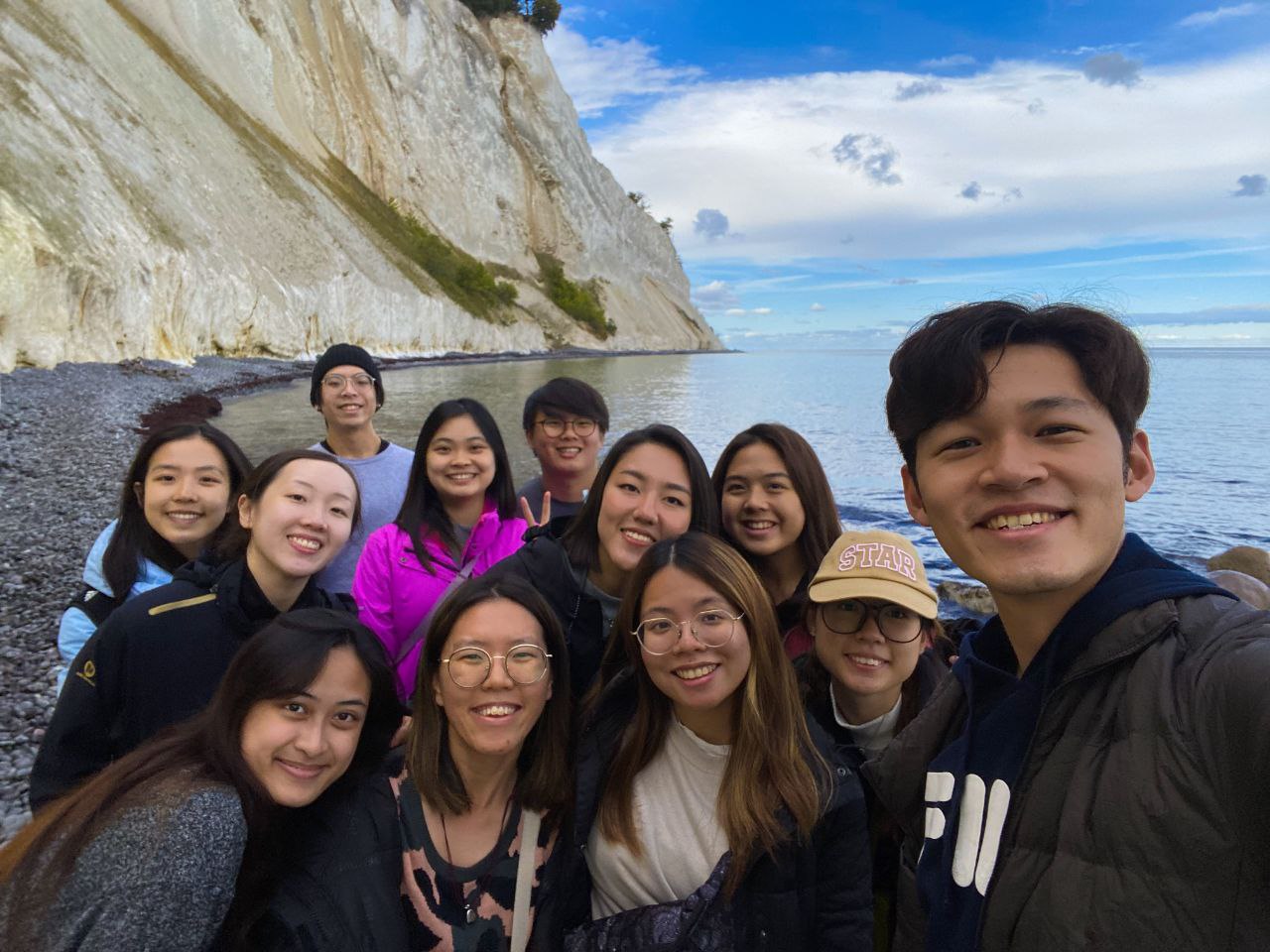 ​
​
During the structured exchange, SMU students would be enrolled in the following credit modules at CBS:
Markets, Regulation and Security in the Maritime Sector
Strategy and Digitalization in International Shipping
Risk Management
* MBOT students that are eligible for local subsidy would also be able to claim a reimbursement for their trip to Copenhagen. Please contact us to find out more.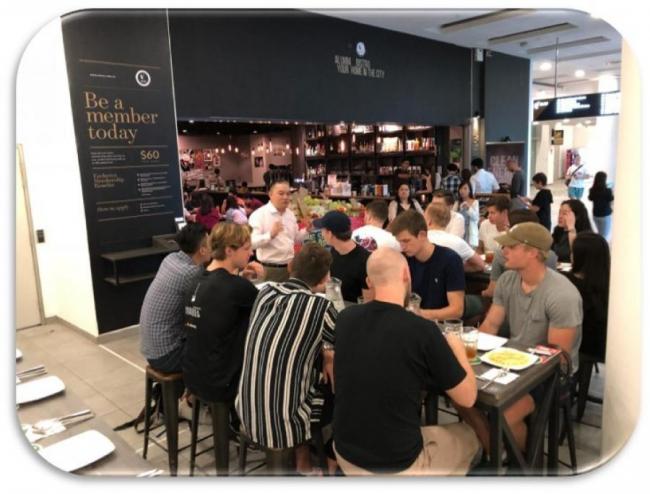 ​
​​ITI@SMU organises a welcome lunch for the CBS exchange students. The session provides an opportunity for the previous batch of SMU exchange students to reunite with their CBS friends and to continue developing the relationships. The MBOT students embarking on an exchange in Copenhagen also had the opportunity to find out more about CBS.
​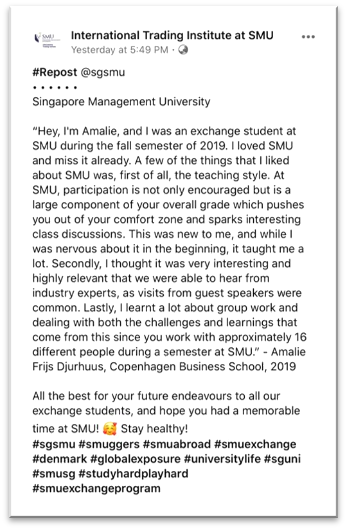 ​
​
​