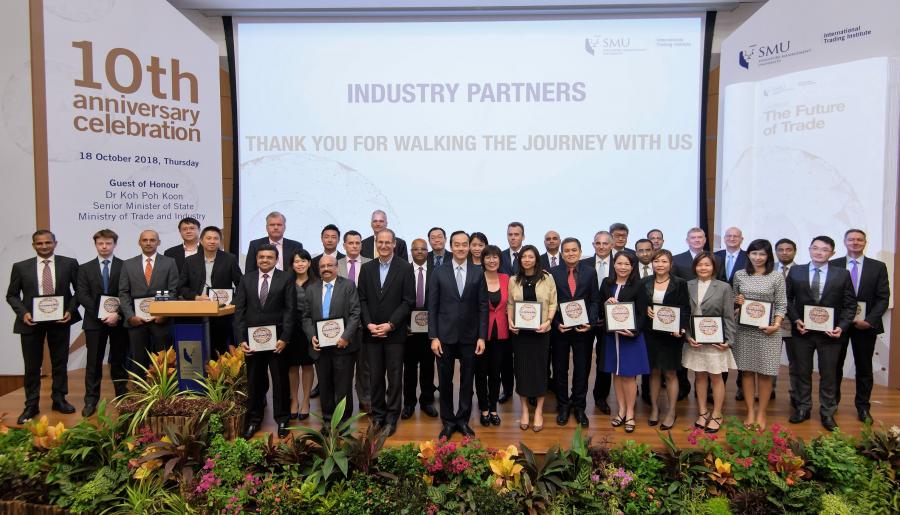 ​
ITI@SMU aims to deliver impactful value for the trading and maritime sectors. We organise programmes which are targeted to develop and grow Singapore's trading and maritime ecosystem.

The ITT and MBOT learning experience includes a mix of classroom sessions and experimental learning opportunities to balance academic insights and practical examples from the working world practitioners. These play a vital role in the development of student talent, allowing them to develop first-hand knowledge of the intricacies of the two sectors.

Such learning opportunities include Industry Study Missions (ISMs), site visits to companies operating in the trading and maritime industries, internships, and talks delivered by industry practitioners.

All that we have achieved would not have been possible without our industry partners' strong and unwavering support. We appreciate that they have walked together with us in our journey to develop Singapore's trading and maritime value chains.