​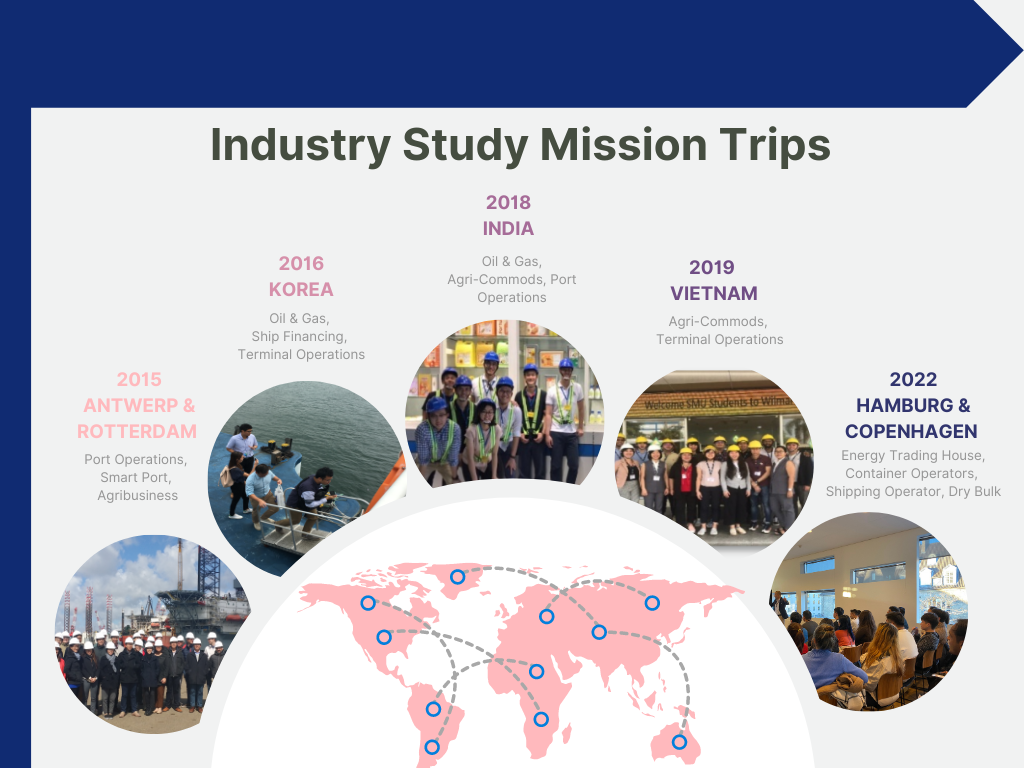 ​​
Through Industry Study Missions (ISMs), students gain opportunities to travel to different parts of the world to explore various maritime and trading operations. These trips enable them to learn from industry practitioners about the realities faced by several administrative and operational challenges.
The trips offered the students a better grasp of the inner workings of the different commodities, intermediate goods production, and even consumer product manufacturing companies that rely on the many traded commodities as production inputs. It reinforced what they had learned in the classroom as they could observe real-time operations.
To ensure that our students gained valuable and diverse experiences from these ISMs, each day of the trip comprised at least two visiting companies, which may include variations of arrangements to food & beverage production, agri-commodities, Energy Trading House, Container & Shipping Operators, and ports.
ITI@SMU thanked the companies for their warm hospitality and readiness to share and engage our students, which made for a memorable and fulfilling learning adventure.
ISM Dubai 2012
ISM Indonesia 2013
ISM Indonesia 2014

​

​

​

ISM Copenhagen 2014
ISM China 2015
ISM Antwerp 2015

​

​

​

ISM Korea 2016
ISM India 2018
ISM Vietnam 2019

​

​

​

ISM Hamburg &

Copenhagen 2022