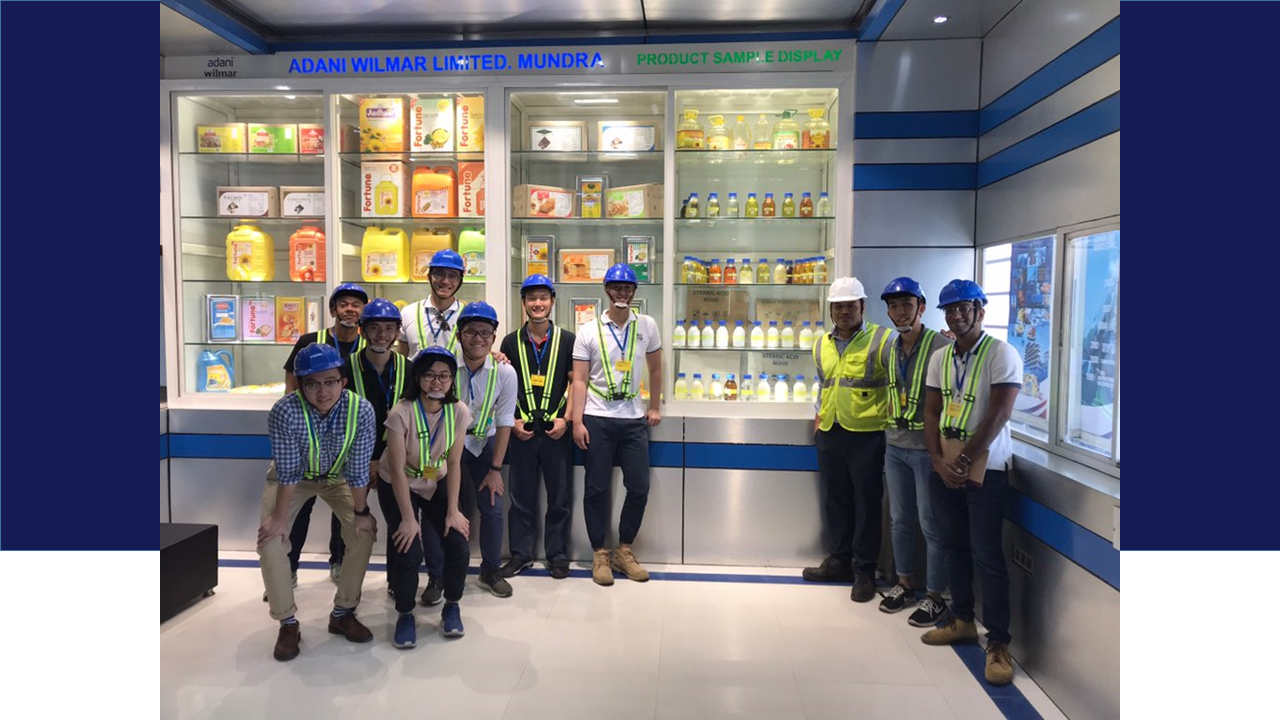 Through the Industry Study Missions (ISMs), students have the opportunity to travel to different parts of the world where they visit various maritime and trading operations to learn from industry practitioners about the realities and challenges they face when operating on the ground. 2018 brought the students to Gujarat, where they were hosted by one of India's leading companies, the Adani
Group.
The visit was a once in the lifetime opportunity for students to learn about the intricacies of India's trading sector and the various commercial activities that Adani was involved in, including coal, gas, and edible oil.
Due to the increasing importance of sustainable energy in India's burgeoning economy, provision was also made for them to visit Adani's solar panel manufacturing facility. Interactions with the plant's
management revealed that Adani was quick to recognise the significance of non-carbon based energy sources and was investing heavily to develop its presence in the area of renewable energy. A site visit to the Mundra Port also enabled the students to better understand the importance of supply chain management in India's economy.

The students were also able to develop a better comprehension of India's business culture and practices through their interactions with the various leaders and managers of the different facilities. These exchanges provided them with a glimpse into the mind sets and commercial postures of the next generation of India's business leadership.