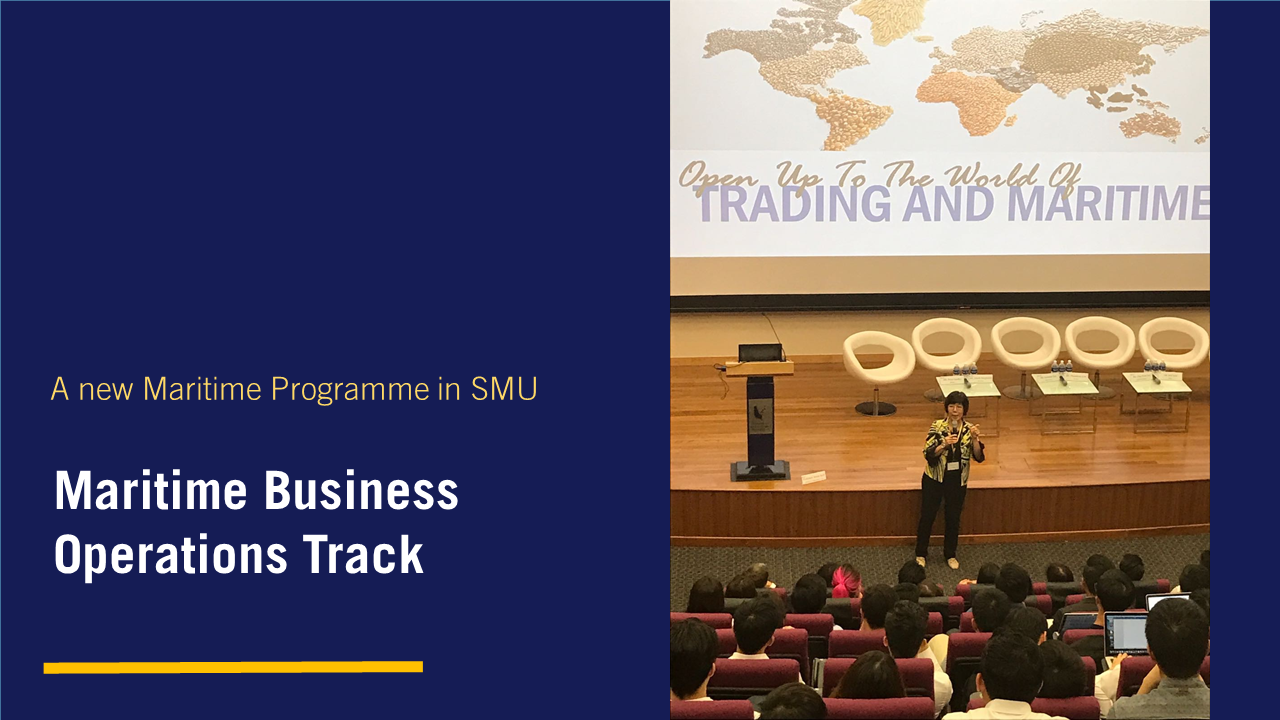 2018 saw ITI@SMU developing the Maritime Business Operations Track (MBOT) in partnership with the Lee Kong Chian School of Business (LKCSB) which will be offered as an option to students in January 2019.
The MBOT is a multidisciplinary programme that is tailored to produce graduates who are equipped to meet the talent needs of Singapore's maritime sector by ensuring they have a firm foundation in business operations alongside the essential knowledge and contextualized skills relevant for maritime related roles.
The MBOT includes a series of credit and non-credit courses that are taught by SMU faculty and industry professionals to ensure students receive the right balance of academic knowledge and industry know-how. Topics offered include Supply Chain Management, High Performance Warehousing and Fulfilment and Shipping Business amongst many others.
Experiential learning opportunities also play a key role in the development of student talent on the MBOT. These include internships, overseas Industry Study Missions and site visits to maritime companies.
Site visits are an essential element in the students' learning journey as they provide an opportunity to observe and learn about operational nuances in locations such as maritime academies, ports, warehouses and logistics facilities.
Internships are also an important constituent of the programme as they provide students with a firsthand opportunity to acquire the practical knowledge and skills required by the various jobs in the maritime sector.
To find out more about the MBOT, please click here.