Introduction
What is a Structured Exchange?
This is a special structured exchange programme with Copenhagen Business School (CBS) and is not part of the International Student Exchange Programme (ISEP). Compared with the ISEP exchange programme with CBS, this Structured Exchange is focused on the Maritime business where CBS has one of the best Maritime business programmes.
Application for the CBS Structured Exchange is a separate process from the ISEP bidding.
Application is closed. Watch for the publicity poster for Autumn 2025 intake in Jan/ Feb 2025. 
Exchange Period
28 August 2023 to 31 December 2023
Why choose CBS Structured Exchange?
World renowned university and one of the best programmes on Maritime business that is highly integrated with the industry
Enhance your exchange experience with opportunities to network and gain insights on how working in these global Maritime companies is like and what kind of individuals are they looking for through company visits
Build relationships with peers who might be future colleagues or company leaders who might be your future managers to make it easier for you to rotate to an overseas role later in your career as international experience is one of the key requirements for career growth in any industry
Build your understanding in the Maritime industry and sustainability opportunities to help you build your career in Maritime or Maritime sustainability through conferences and industry events. This exposure will be valuable if you want to build a career in Maritime, one of Singapore's key economic pillar
Discover Nordic culture and learn how Denmark is one of the happiest countries in the world and how they achieve work-life balance while still being highly productive
Academic Matters
You have to take 3 compulsory course related to Maritime business and international trading and you can choose any 1 other course from any of the interesting CBS electives.
3 Compulsory Courses
Compulsory Courses (Taught in English)
Pre-approved Course Area Mapping
Strategy and Regulation in International Shipping

Operations Management Major Elective
Maritime Business and Operations Track Elective
Business Option
Free Elective (for LKCSB)
EMR/Econs Option

Strategy and Digitalization in International Shipping

Maritime Business and Operations Track Elective
Business Option
Free Elective (for LKCSB)
EMR/Econs Option

Risk Management

Finance Major Elective
International Trading Track Elective
Business Option
Free Elective (for LKCSB)
EMR/Econs Option
1 Elective of Your Choice
There are a lot of interesting courses that are part of CBS electives. Once you have applied for this Structured Exchange, you will need to give your School's administration a few preferred choices to be mapped for your course areas. ITI will work with you in this process.
Here are some recommended interesting courses to consider:
Strategic Management in the Shipping Industry
Shipping Business Analytics
Corporate Finance
International Commercial Law
Programming and Data Analysis for Business
Financing the Green Transition
Forecasting in Business and Economics
Big Data Analytics for Managers
Marketing Essentials in a Perspective of Future Sustainability
Analysis and Design of Business Information Systems
You may check out the course outlines in the CBS electives list. Please avoid those courses with titles in Danish as these are definitely taught in Danish.
Administrative Matters
Application
Applications are now open till 10 April 2023.
There are 20 openings for Fall 2023. (10 openings left)
The application process for the CBS Structure Exchange is separate the ISEP application, though it is similar. The main difference is that the application is not via OASIS but via the application link above and the selection will be by the International Trading Institute (ITI) at SMU. There is no bidding rounds as this is a direct application. The course mapping will be done directly with your School's course administrators instead of OASIS. ITI will be guiding you through this the process.
Duration of Exchange
The duration of this Structure Exchange programme is the same as those going to CBS under ISEP. It will be from 28 August 2023 to end December 2023.
Deadlines
Application: 30 March 2023
Course area mapping and bidding courses at CBS: 30 May 2023
Please submit your preferred choices for the additional course, other than the 3 compulsory courses, as soon as you submit your application. The schools will take a while to determine which course areas can be mapped for your preferred choices. You would be highly interested to know if your preferred course can be mapped into your desired course area. This will largely depend on your degree, major and specialisaton.
Criteria
Open to all SMU students
Must not have accepted an ISEP for Fall 2023
Must not be your final term of coursework i.e. last academic term
Accommodation
You recommended to stay at one of the student residences where it is significantly cheaper and you get to live in the same apartment block with other CBS students as well. There are a lot of options for student residences to choose from. There are private housing options too but these tend to be a lot more expensive. Here shows the type of student residences and private housing along with pictures to give you an idea of the expected living conditions. In the Pricing section, it shows the estimated rentals to give you a rough idea of the cost of living.
Once your application has been approved, you will submit your preferred choices and the confirmed rental rates will be provided to you to confirm your final choice.
Estimated Expenses
The cost of this Structure Exchange is similar to the ISEP exchange. Here are the estimates of some major expenses:
| | | |
| --- | --- | --- |
| Item | S$ | Remarks |
| Return Flight | 1,500 - 1,800 |   |
| Student Residence | 900 to 1,500 per month |   |
| Visa | 400 |   |
| School Canteen | 7 to 10 ea | Most students would pack their lunch and warm it up with the microwaves provided at the canteen |
| Eat Out (Restaurant) | 30 ea | In most parts of EU, there are no food court. Eating out would be at restaurants. |
| Cooking | 100 per month | Groceries are generally cheaper than SG |
| Transport | 90 | Bus pass |
| Winter Wear | 500 |   |
| Total Estimate | 11,500 | For full exchange period assuming you are cooking most of your meals |
If you need financial assistance, you can tap on the OSP loan.
Financial Grant
Students who have declared and graduate with the Maritime Business Operations Track (Operations Management Major) or International Trading Track (Finance Major) will get a financial grant of $5000 upon graduation. 
Students thinking of taking either of the above track can speak to ITI or Maritime Merchant Society to find out more about these tracks and the exciting career opportunities in this industry.
Here are the requirement to graduate with these track specialisations:
Maritime Business Operations Track
Industry Immersion
For this Structured Exchange programme, we have partnered with CBS to offer additional activities such as company visits, conferences and networking sessions that you can join to enhance your learning and understanding of the Maritime and international trading industries.
These are the activities that are confirmed for Fall 2023:
Company visit to Clarkson Copenhagen office: September 2023
Watch this space for more planned activities coming your way. (Estimated update in April)
Additional Information
If you are still not sure if this Structured Exchange programme at CBS is right for you or you are keen to find out directly from the current exchange students from CBS who are now in SMU, please reach out to us and we will link you up.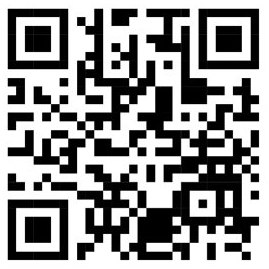 Scan here for our social and contact channels.
Student Life
Common Places at CBS
Other Resources
Guide to on what to expect in Denmark and CBS
Join your seniors who enjoyed their exchange experience at CBS and Denmark. Apply now. This could be you too.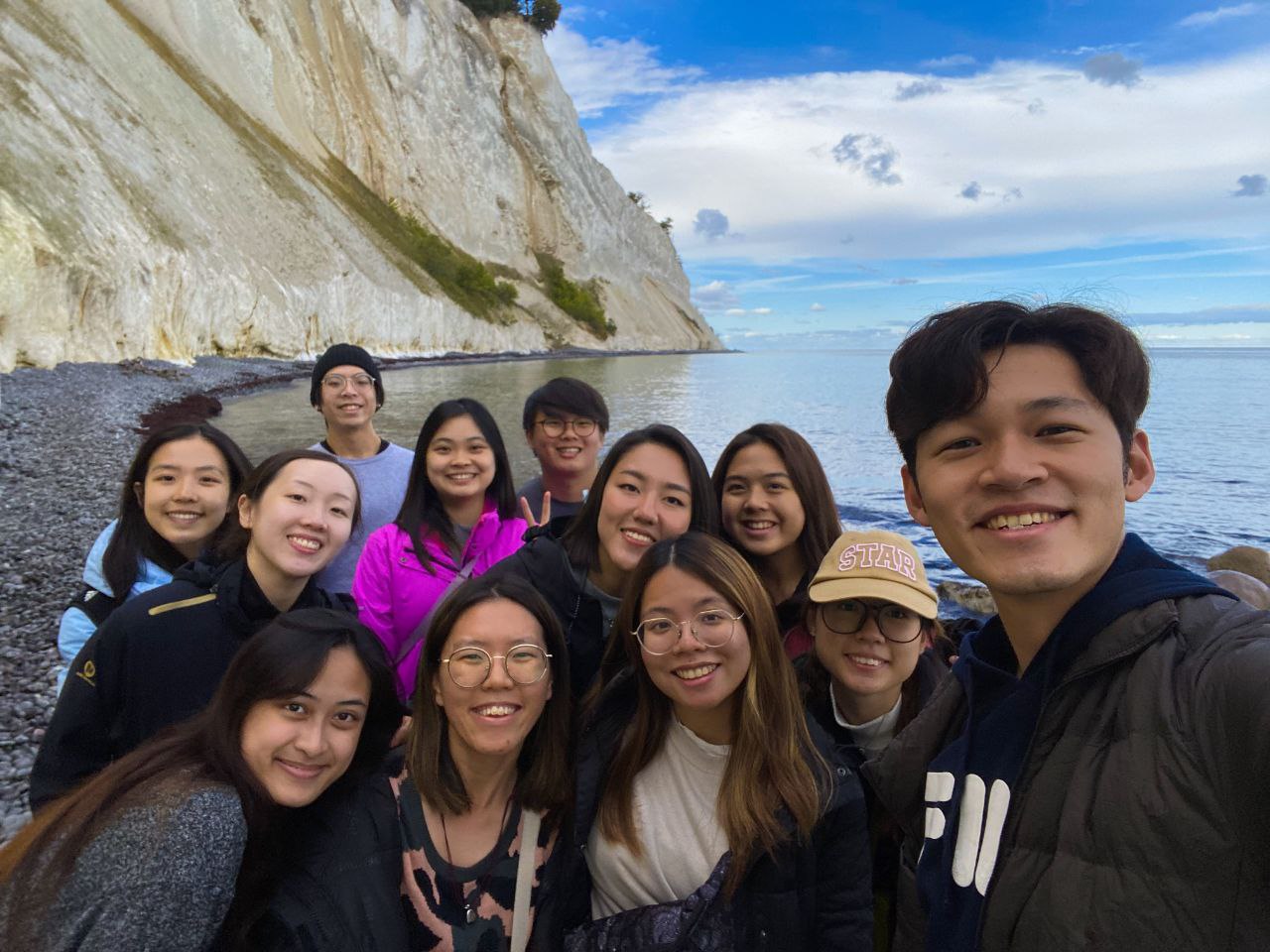 ​
​
​