A unique aspect of the ITT and MBOT are the various experiential learning opportunities provided by ITI@SMU. These play a key role in the development of student talent as they allow students to develop first-hand knowledge of the intricacies of the two sectors.
Singapore's position as an international trading hub has also provided a myriad of learning opportunities for the students as many world-class institutions have established their Asia-Pacific headquarters in the country.
Similarly, Singapore's strategic location as a global maritime hub and port continues to invest heavily in R&D and support technological innovation for the sector.
On 5 October 2022, students visited The Innovation Centre by PSA International Pte Ltd.
During the trip, students learnt about the latest maritime technologies developed to cater to the evolving digital transformation needs and sustainability of the global Maritime Industry.
One such initiative includes a trademarked in-house platform CALISTA™ that uses the Internet of Logistics (IoL) to help various supply chain users within the ecosystem to enable ingenious and more visible cargo flow, drive standardisation, efficiencies and cost savings, and promote collaboration.
They were also brought to an awareness of the future careers for maritime (S.M.A.R.T.) that leverages technology to maximise port operations and efficiency with simulated game scenarios. Lastly, students watched the terminal port operations from the headquarters office. 
To sum off the visit, students shared that they had developed a better understanding of the future of Tuas Port and were excited to witness the future Megaport that shaped and impacted the world. 
On 20 September 2019, students were privileged to be provided with an opportunity to visit Jurong Island.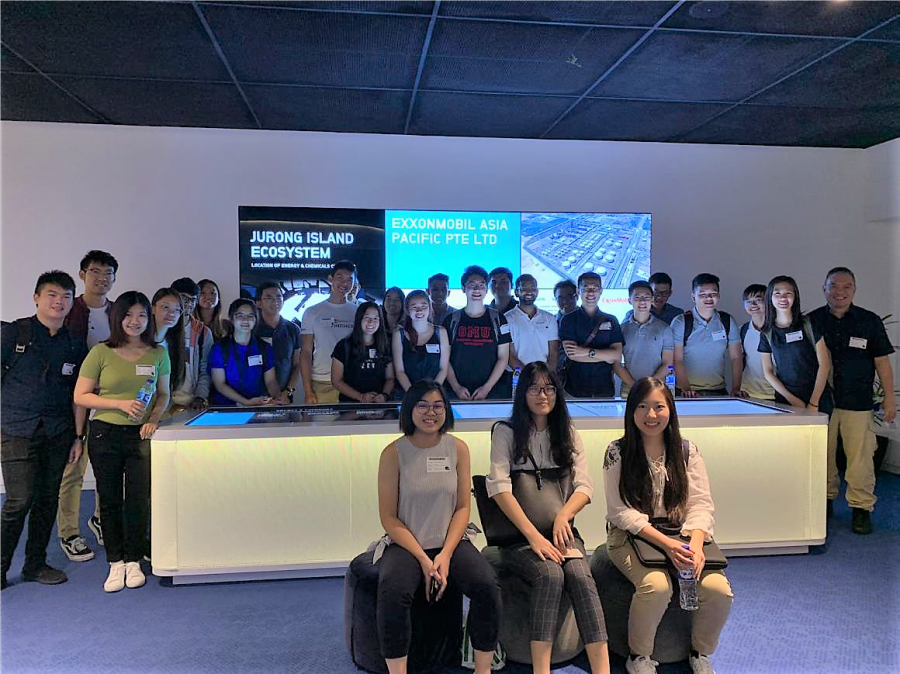 ​
​The students were hosted by ExxonMobil where they were able to better understand how working on the island is like and the importance of the petrochemical sector to Singapore.
The visit started at the Jurong Island visitor Gallery, which provided the students with an overview of Jurong Island, the various companies which operated there, the different services which were offered, and insights into the island's rock cavern storage facility.
Our host ExxonMobil also shared in detail about the refining process as well as the products that were produced on the island. There was also a 3D board that illustrated the process which helped to facilitate the students' understanding of the different operational workflows and products. The students were then brought on a tour of the chemical refinery. During the visit, engineers were on-site to explain the various parts of the plant and also to answer any queries.
At the end of the site visit, students shared that they had definitely developed a better understanding of the various processes involved in refining, ExxonMobil as an energy company, and the role that Jurong Island plays in the global chemical market.