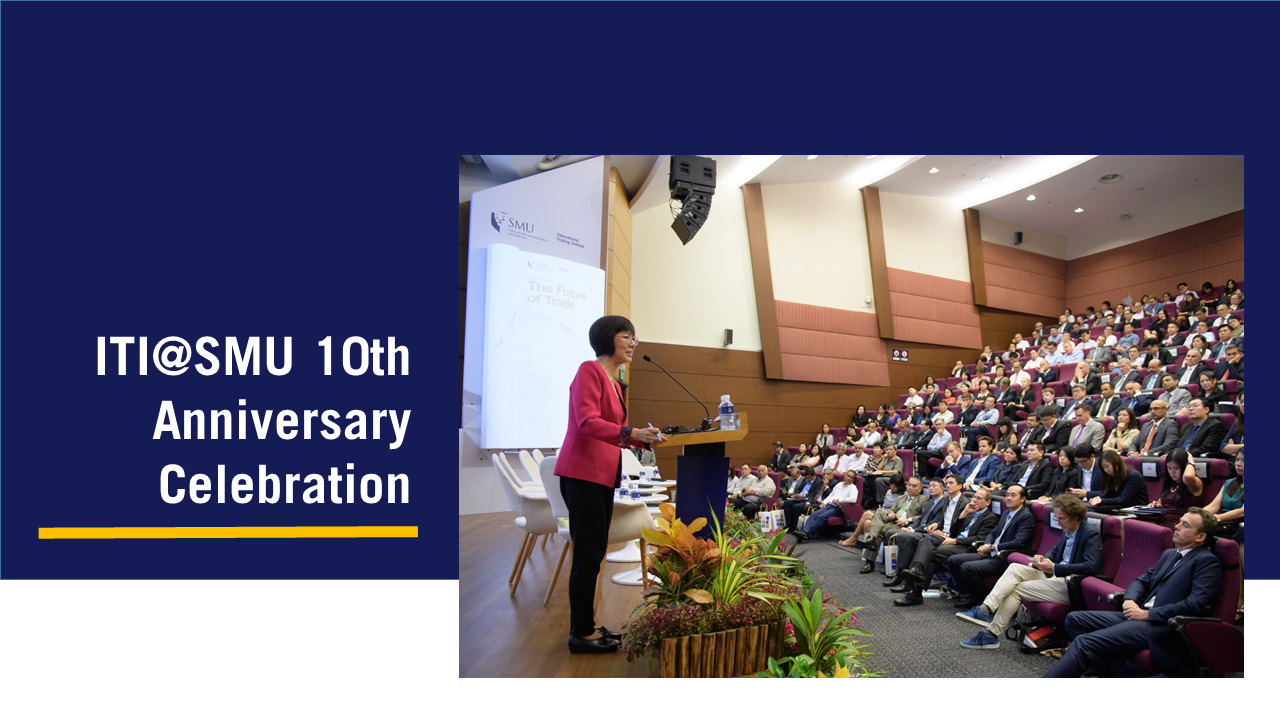 ITI@SMU celebrated its 10th anniversary on 18th October 2018 at the Mochtar Riady Auditorium at the Singapore Management University. It was specially developed around the theme, The Future of Trade.
The response to the event was overwhelming with more than 300 stakeholders from the trading, maritime, education and business sectors taking part in the afternoon's proceedings. This included business leaders from global trading and maritime companies, government officials, academics, alumni, current students, as well as the new wave of innovators who are actively involved in the transformation of the sector.
The day's proceedings started off with the keynote presentation delivered by Gregor Hohpe from the Chief Technology Office of Google. His presentation entitled Competing in Economies of Speed highlighted how the rapid introduction and adoption of new technologies such as Blockchain, IoT and Cloud, have disrupted and transformed how businesses are done in the trading sector. The message was clear that changes are here to stay and it was necessary for businesses to both adopt and adapt if they are to thrive in this new operating environment.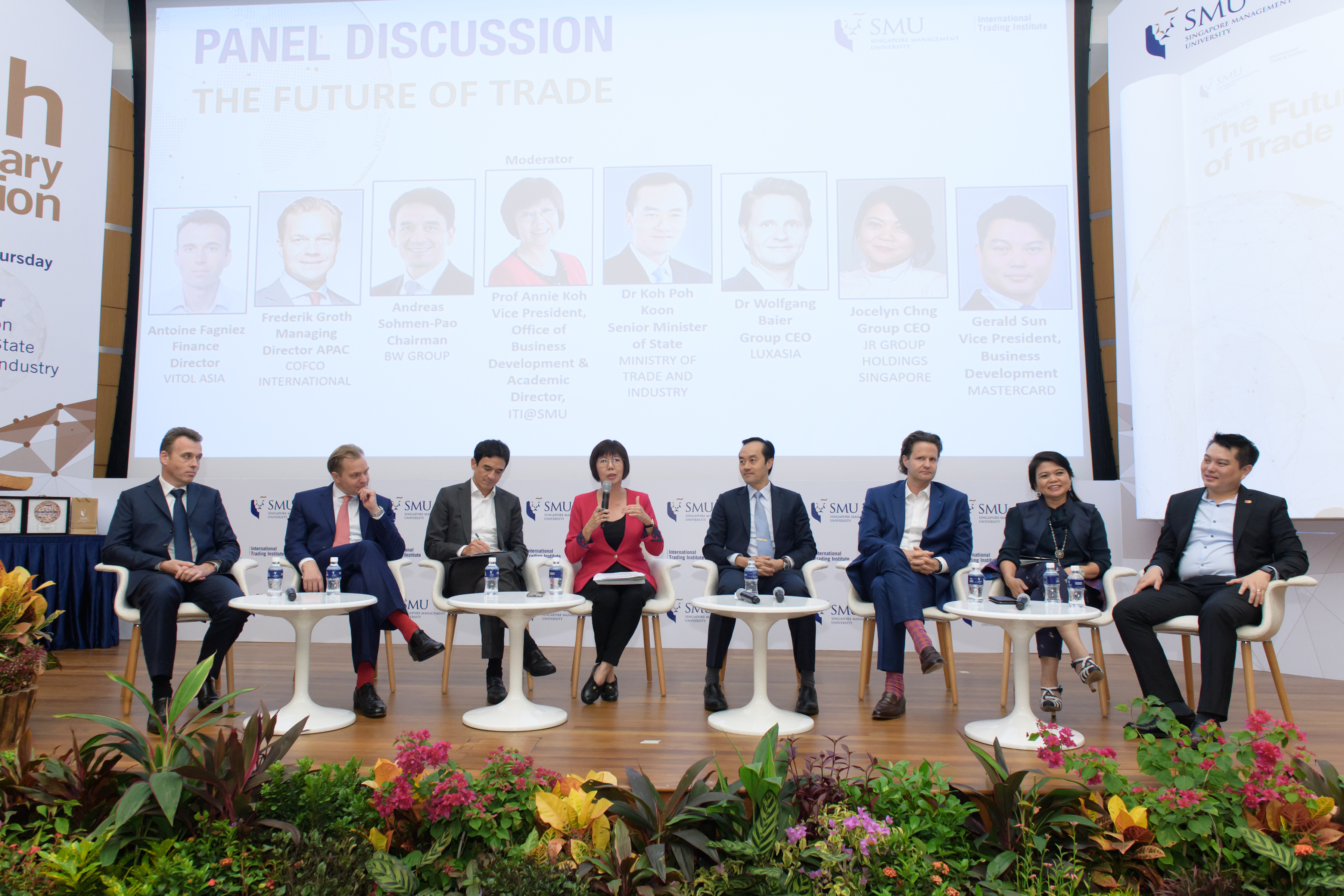 Another key highlight of the event was the launch of the book entitled "Journeys: The Future of Trade". This publication is a compilation of interviews with industry leaders and stakeholders and is designed to provide insights into what tomorrow may hold for the sector in the face of the rapid changes that are currently taking place. To make the book launch a particularly memorable one, a special 3D prop of the book with a projection mapped onto it using a special 3D mapping projector was used.
This was followed by a panel discussion focused on the theme "The Future of Trade" which included many luminaries from the trading and maritime sectors as panellists.
Moderated by Prof Annie Koh, the panellists included Senior Minister of State Dr Koh Poh Koon, Dr Wolfgang Baier (Luxasia), Andreas Sohmen-Pao (BW Maritime), Frederik Groth (COFCO International), Jocelyn Chng (JR Group), Gerald Sun (Vice President, Business Development of Mastercard) and Antoine Faginez (Vitol).
ITI@SMU's industry partners, whose unwavering support was essential in enabling ITI@SMU to reach its 10th year milestone, were also recognised. A token of appreciation which was crafted by the young adults from the Movement of Intellectually Disabled (MINDS) was given to each of them by the Guest of Honour, Dr Koh Poh Koon, Senior Minister of State, Ministry of Trade and Industry.
Video excerpts of the day's proceedings can be found here.
If you would like to purchase a copy of the book "Journeys: The Future of Trade", please contact us at iti [at] smu.edu.sg.