​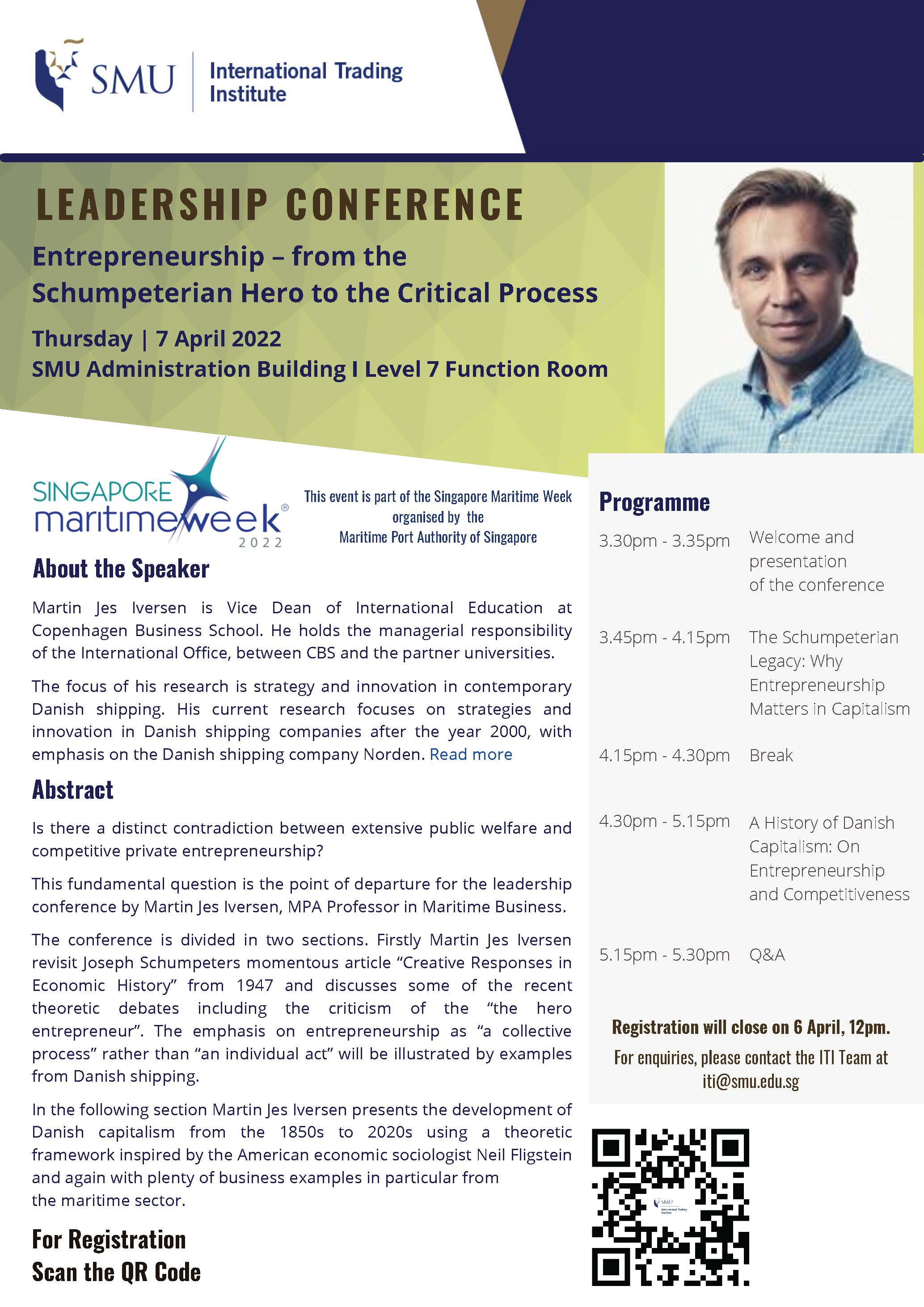 ​​​
Registration is closed
Summary of the event: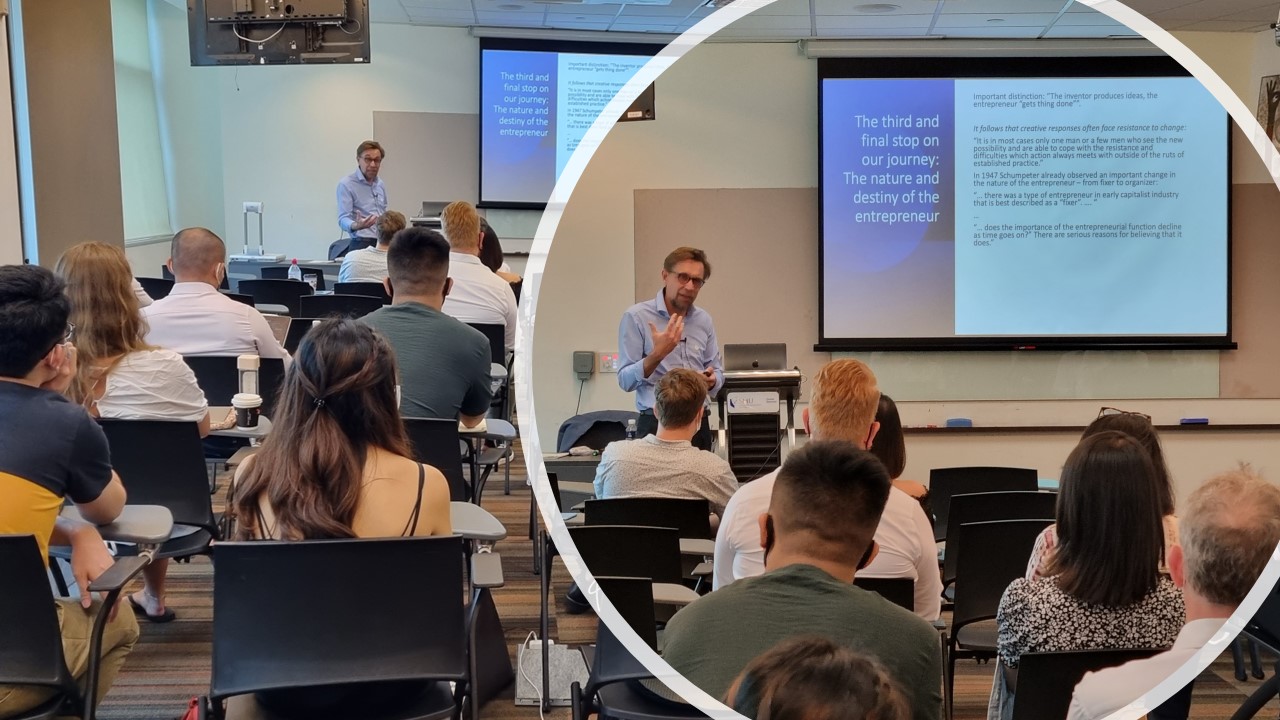 On 7 April 2022, Prof Martin Jes Iversen, Vice Dean of International Education at the Copenhagen Business School, spoke at our Leadership Conference titled "Entrepreneurship – from the Schumpeterian Hero to the Critical Process."
He shared about the creative strategies that maritime entrepreneurs took, using examples of companies from Danish Shipping.
Read the event coverage done by the Centre of Management Practice here.