​Maritime Thought Leadership Conference 2023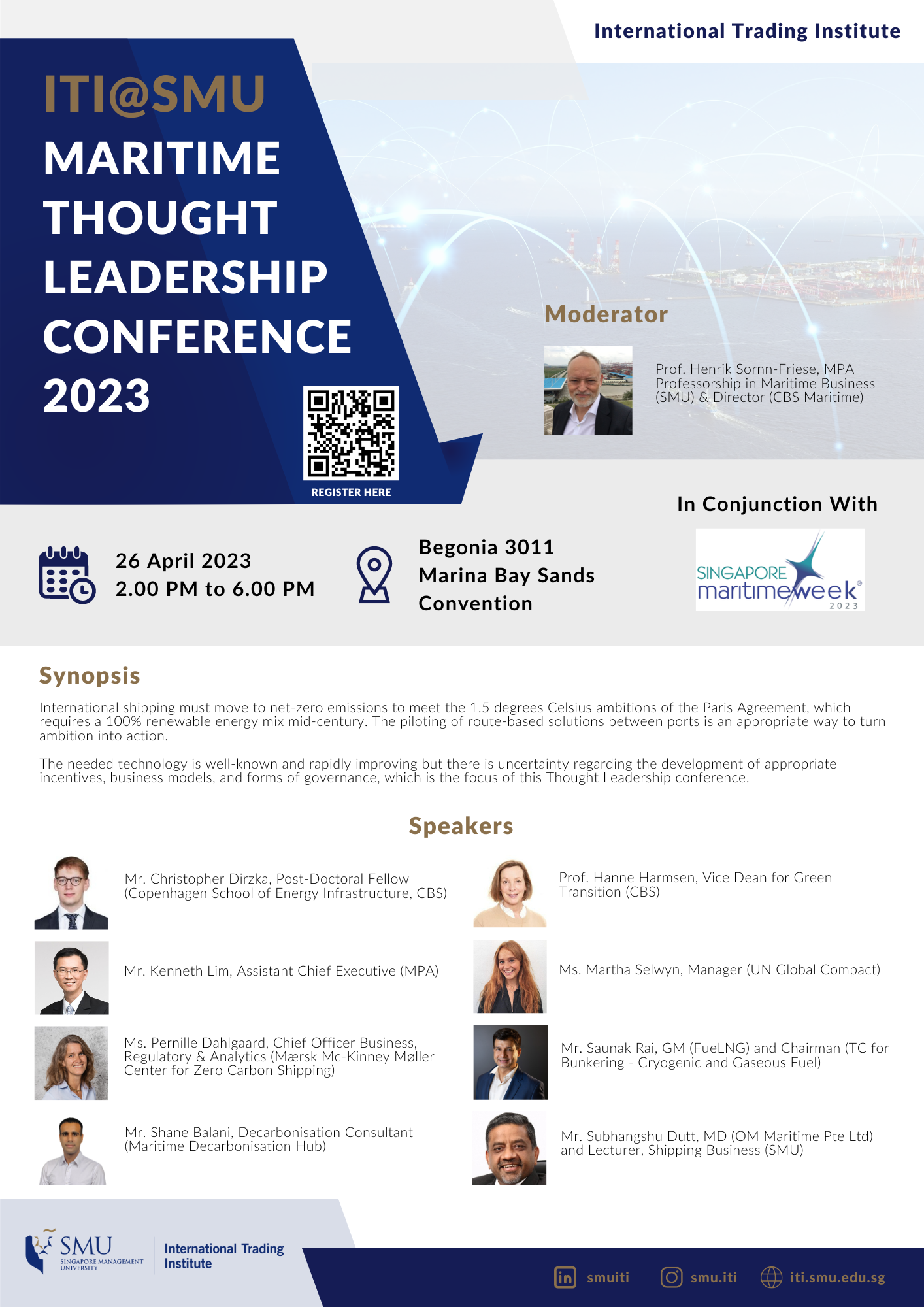 ​​​
Moderator
Prof. Henrik Sornn-Friese, MPA Professorship in Maritime Business (SMU) & Director (CBS Maritime)
Speakers
Conference Synopsis
International shipping must move to net-zero emissions to meet the 1.5 degrees Celsius ambitions of the Paris Agreement, which requires a 100% renewable energy mix mid-century. The piloting of route-based solutions between ports is an appropriate way to turn ambition into action.
The needed technology is well-known and rapidly improving but there is uncertainty regarding the development of appropriate incentives, business models, and forms of governance, which is the focus of this Thought Leadership conference.
Programme
2.00 p.m. Opening
2.05 p.m. Presentations by Speakers
4.00 p.m. Tea Break
4.20 p.m. Panel Discussion
6.00 p.m. Closing
6.05 p.m. Networking
Registration is closed.
Click HERE to read about the event.