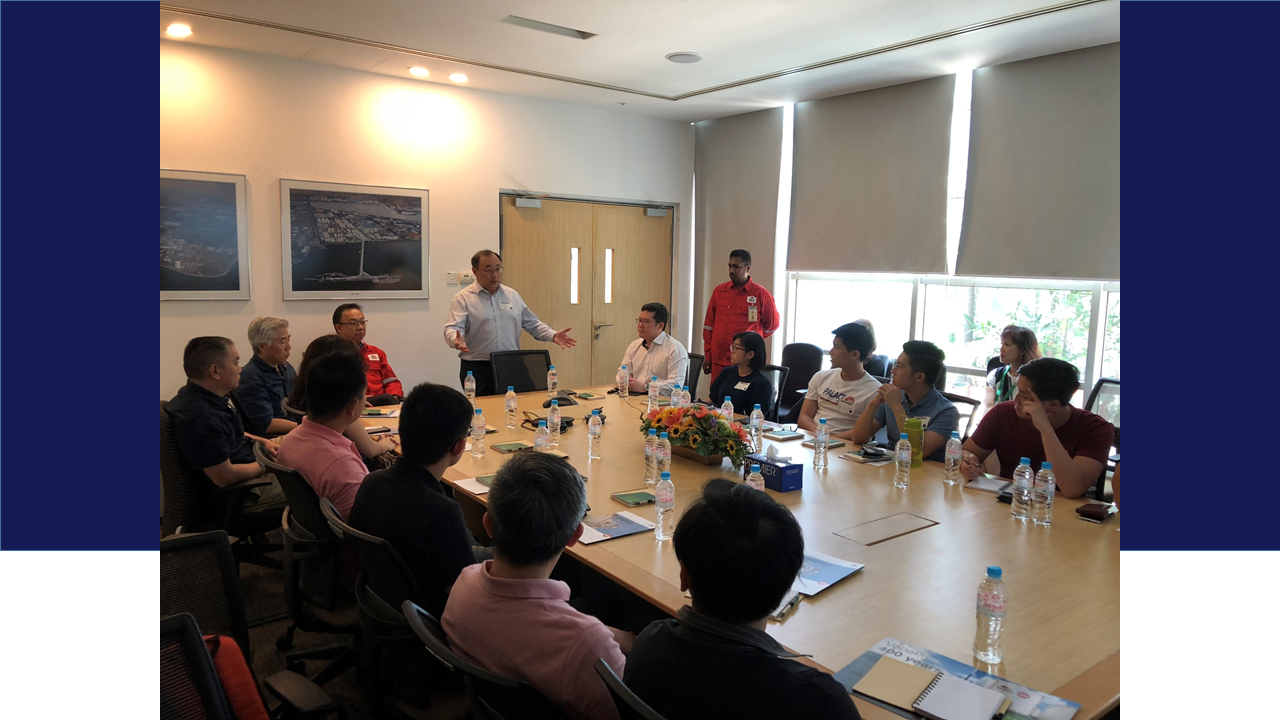 Local site visits provide our students with an extra dimension in their learning journey as it enables a firsthand experience of the various operational realities which cannot be found in the classroom. In 2018, the students were privileged to have a non-credit course on Oil, Refining and Storage taught by former senior management staff from Shell.

Dr Huck Poh was the former GM of Pulau Bukom Integrated Refinery-Petrochemical Site and Dr Philip Choi was the former President for Shell International Eastern Trading Company (SIETCO).
The programme was topped off with a site visit to Vopak's storage facilities in Singapore which was organised by Mr Leong Wei Hung, the current president of SIETCO.
During the visit to Vopak, Mr Leong shared details about the oil trading value chain and emphasised the important role that the seemingly humble storage terminals play. They learned that storage was becoming an increasingly essential cog in the global oil trade as we now live in an era where rapidly fluctuating supply and demand for energy has become a norm. Interactions with Shell and Vopak also provided for a deeper understanding about the unique customer and service provider relationship in the storage business and how both had to work together to develop innovative solutions to remain competitive in an increasingly challenging business environment.

The visit concluded with a tour of Vopak's facilities where the students had the opportunity to see the hardware which enabled the company to become a global leader in oil storage.